Recently Departed Shipmates
John "Walt" Lafollette ENC(SS) March 18, 2018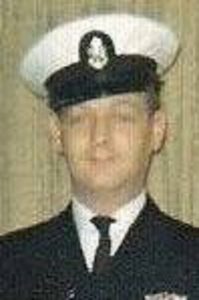 John Walter LaFollette, 83, of North Port, Fla., passed away on March 18, 2018. He was born on December 29, 1934 in Kenova, W.V., to Robert and Mary LaFollette.
John proudly served his country in The United States Navy.
Jallao 1967-68
Gregory Scott Martin IC3(SS) February 19, 2018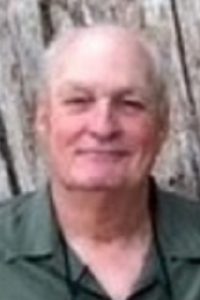 Born December 4, 1948 in Livingston, Texas to parents, Oscar Lee Martin and Betty (Tovrea) Martin, and passed away February 19, 2018 in Livingston, Texas. He is preceded in death by his parents.
He's had several medical struggles in the last couple of years, but was always able to overcome whatever his tired body dished out. Some of his fondest times were serving in the US Navy and in particular on the Jallao. He was an amazing husband, dad and grandpa…and most just called him "Big" as did his two grandchildren. He remained a very patriotic American for all his 69 years. He owned several businesses throughout his working years and had retired several years ago.
Jallao 1968-71
David John Schwab (SS) February 6, 2018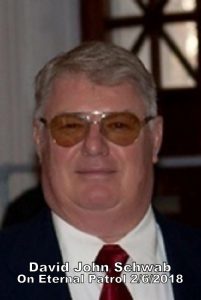 David John, 70, of Pensacola, FL passed away on Tuesday February 6, 2018. David was born on October 10, 1947 in Ashland, OH, the son of an Air Force Master Sergeant. He lived in California, England, Georgia, Nebraska, Massachusetts, Germany, Colorado and Michigan. After graduating from Grosse Pointe High School in Michigan, he attended the Naval Submarine School in Groton, CT and then served on the submarines USS Bang (SS-385) and USS Jallao (SS-368). Following service he worked for Pratt-Whitney in CT, but was transferred to Florida where he also joined the Air Force Reserves as a Staff Sergeant
Jallao 60's
Richard A Herter TM2(SS) January 9, 2018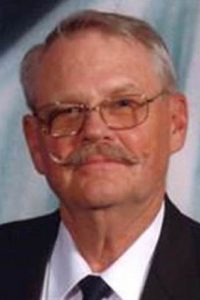 Richard "Dick" Herter, 75, of Parkersburg died Tuesday, January 9, 2018 at the Cedar Valley Hospice Home in Waterloo. He was born May 11, 1942 in Evergreen Park, Illinois, son of Henry and Emilie (Brookins) Herter. He married Ivadean Haskenhoff on July 6, 1963 in Hawkeye, Iowa.
He graduated from Calumet High School in 1960 and served in the US Navy during the Cold War Era. He was a Journeyman Wireman with IBEW Local 288 and then a delivery driver for Varsity Cleaners, retiring in 2005. He was a member of Ascension Lutheran Church; a lifetime member of the Cedar Falls AMVETS Post #49 and past Commander of the United States Submarine Veterans Iowa Base.
Qualified in submarines on the USS Robert E Lee (SSBN-601) in 1963 and was a TM2(SS) when he left the Navy.
Jallao 1965-66
Lawrence Russell Bentley EM3(SS) December 19, 2017

Lawrence "Larry" Russell Bentley, 81, passed away December 19, 2017. Larry was born March 10, 1936 to Clyde Bentley and Eleanor Edwards Bentley in New Orleans, Louisiana.
Larry was a United States Navy Submariner, 1954-1956, and served in the Reserves for 4 years. He graduated from the University of Southwestern Louisiana in Electrical Engineering. He spent his work life in Civil Service at Wright Patterson AFB, Ohio and Eglin AFB where he retired after 34 years in 1995.
Larry married the love of his life, Dolores, on January 23, 1960, in Lafayette, Louisiana. They raised their 3 children here in FWB since 1964. The family enjoyed the beach, boating and camping together. Larry was an avid runner and logged hundreds of miles on the streets of Ft Walton and Eglin. He later coached the cross country runners at Choctaw.
Larry is a member of the Shalimar United Methodist Church; Elks Lodge 1795; Mobile Roadrunners RV Club; and the Submarine Drum Base.
Qualified in submarines on the USS Jallao (SS-368) in 1955 and was a EM3(SS) when he left the Navy.
Jallao 1954-56
John Owen Lowry Gatewood CSC(SS) November 8, 2017
Photo unavailable
Owen Lowry Gatewood of North Port, FL passed away peacefully on November 8, 2017. He was born in Crown City, OH on September 1, 1934 to Melvin E and Annabelle (Owens) Gatewood. A 1952 graduate of Jackson High School in Jackson, OH, Owen served on a Navy submarine from 1953-1973, during both the Korean and Vietnam wars. On October 5, 1971, Owen married the love of his life, Barbara (Caisse) and lovingly adopted her 3 daughters. For 25 years, Owen worked as a painting contractor in the Norwich, CT area and in 1997, he and his family relocated from Baltic, CT to North Port, FL.
Owen cherished the experiences he had and the memories he made during his career in the Navy. His proudest time was being on board the George Washington during the firing of the first Polaris missile off Cape Canaveral, FL. He greatly enjoyed his associations with the Fleet Reserve, Submarine Veterans, American Legion, VFW and Elks Club, but most of all, Owen loved time spent with his family and friends.
Qualified in submarines on the USS Toro (SS-422) in 1955 and was a CSC(SS) when he left the Navy.
David William McGraw, MM3(SS) October 30, 2017

David William McGraw, 77, died October 30, 2017, at Brigham and Women's Hospital in Boston. He was born June 6, 1940, in Blue Hill, the son of William H. and Anna L. McGraw.
Dave graduated from George Stevens Academy and joined the Navy. He served aboard the USS Jallao SS-368. After four years in the service he went to Billings, Montana, to work and attended college under the GI Bill. It was in Billings he married his high school sweetheart, Ann Wentworth, and they were married for 52 years.
After graduation from college, he and Ann moved back to Maine. David started Blue Hill Plumbing and Heating, and Flye Point Marine where he built boats. A few years ago he had a rock wall built the length of his submarine on his property by a good friend, Kevin Piper. He had it dedicated to all submarines lost at sea. David was very proud of this wall.
He is survived by his wife, Anntwo nephews, Stephen and Joseph McGraw; several very special cousins; and two dear gals, Teri Slaven and Ciona Urbrich.
Jallao 1960-62
Benjamin C. Flynn, SN(SS) October 18, 2017
Served on SS-307, SS-368
Benjamin Charles Flynn, 83, of Billings, passed away on Oct. 18, 2017, following a brief illness. Ben was born on Jan. 2, 1934, in Pittsburgh, Pennsylvania, to John and Lucille (Murphy) Flynn. He was one of 13 children.
Following primary education, Ben enlisted in the Navy, where he would serve for over 20 years. Primarily, his duties were assigned to submarine services, but his skill as an electrician allowed him much opportunity in the Navy. He achieved the highest-ranking enlisted Chief Petty Officer and was honorably discharged as Master Chief in 1961. Ben was married to Elizabeth Krug in 1956, and two children joined the family, George and Bonnie. They family lived in various places throughout his service time. They divorced in 1987.
Following Ben's discharge from the Navy, he received his BS from Rocky Mountain College and was proud of his 4.0 GPA. He became a teacher and later worked as an electrician until retirement.
Ben married Marjorie Timmons in 1991, welcoming her children Jacquie and Mark into the family. Throughout his life, he enjoyed hiking, traveling and bowling, especially at Sunset Bowl.
Ben was a kind and generous man, and an Irishman through and through. He was a dedicated provider for all those entrusted to his care and he will be deeply missed by everyone he knew and loved. Retired from the Navy as EMCM(SS)
Jallao 53-53
John David Hanniford, ENC(SS) September 23, 2017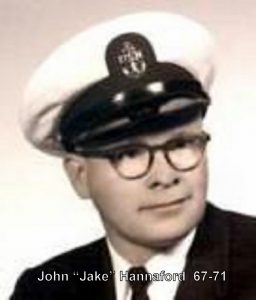 John David Hanniford, 88, formerly of Uncasville, CT died peacefully on Sept. 23, 2017 at Colchester, CT. He was the devoted husband of maritime artist Sultana (Issideridy) Hanniford who predeceased him. Born in Royal Oak, Michigan, he was the son of the late Patrick and Margaret (Kennedy) Hanniford. At age 16, John joined the Merchant Marines and sailed the Great Lakes and around the world. In 1951, he joined the U.S. Navy and went into submarines. He attended Great Lakes Boot Camp and Basic Sub School, and afterward served on the USS Grampus, USS Cavalla, USS Spikefish, and the USS Conger. John attended NUE School in New London, CT and NTU in West Milton, NY in 1960, and then served on the USS Ethan Allen. From 1964-67, John was a Basic Sub School Instructor and then served on the USS Alexander Hamilton. After retiring in 1971 as a Chief on the USS Jallao, he worked on the U.S. Navy Submarine Base in Groton in the heating plant. He was a member of the Submarine Veterans and was a member of SubVets Holland Club Groton Base. John was also a docent for the USS Nautilus Memorial Museum in Groton, CT. John enjoyed going to art shows with his wife, watching John Wayne movies, cheering for the UConn Woman's Basketball team and reading submarine history.
Qualified in submarines on the USS Grampus (SS-523) in 1952 and was a ENC(SS) when he left the Navy.
Jallao 1967-71
Donald Hirt, EM3(SS) July 22, 2017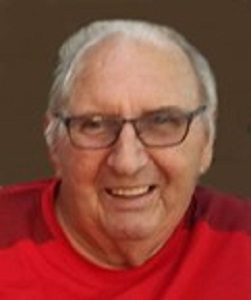 HIRT, Donald J., 81, Estero, FL and Legend Lake, WI, passed away peacefully on Saturday, July 22, 2017 after a lengthy illness. He was born in Milwaukee, WI on February 9, 1936, to the late Harold Hirt and Jane (Hufschmidt) Bair. On November 16, 1957, he married Viva Jean Oetzel in Milwaukee, WI. Don was a member of the First Presbyterian Church of Shawano, WI. He graduated from North Division High School, Milwaukee in 1953 and he served his country in the U.S. Navy as a submariner from 1956-1958.
Jallao 1956-58
Thomas P Heard, QMC(SS) May 23, 2017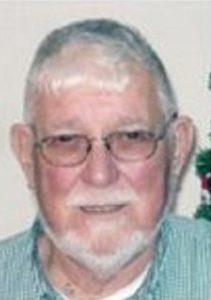 Thomas was born on March 15, 1939. He was retired a US Navy Veteran honorably serving our country from 1957-1978 and coached the Navy Youth Football League for several years.
Jallao 1971-74
James Samuel Morris, ICCS(SS) April 1, 2017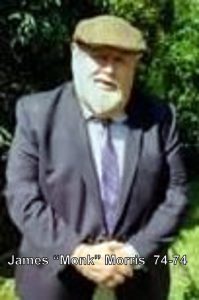 MORRIS, James Samuel, succumbed to a short illness on April 1, 2017. Jim was born in Brownwood, TX on September 29, 1942 to Ernest and Alice Morris.He was a generous, gentle soul always willing to help those around him. He was preceded in death by both parents. Survivors include his wife Teresa, two sons, Jim in Kerrville and Kael in Brownwood, six grandchildren, 2 great grandchildren, numerous cousins and a brother Bob and his wife Candi. Jim graduated from Brownwood High School and, shortly thereafter, enlisted in the US Navy from which he retired 20 years later. He was a member of the submarine service and worked on Sealab 3, the naval program for astronauts. He ended his regular service in recruiting at a number of different locations, the final one being Brownwood. He was an avid outdoorsman/hunter and the quieter side stayed involved in writing. Jim had a deep appreciation for life that was occasionally put to a test by his love for powerful cars. Always willing to share, he has many friends and will be missed by one and all.
Jallao 1972-74
Julian B Helms Jr, MTC(SS) March 3, 2017

Qualified in submarines on the USS Segundo (SS-398) in 1953 and was a MTC(SS) when he left the Navy.
Rev. Helms was born on December 19, 1932 and passed away on Friday, March 3, 2017. Rev. Helms was a resident of Lumberton, North Carolina at the time of his passing.
He attended Louisburg College and completed his Bachelors degree at NC Wesleyan College. He received a certificate of completion from Duke University Divinity School.
Rev. Helms retired from the US Navy Submarine Service.
He was married to Carolyn.
Jallao 1953-55
David Allen Johnson, MMCS(SS) February 3, 2017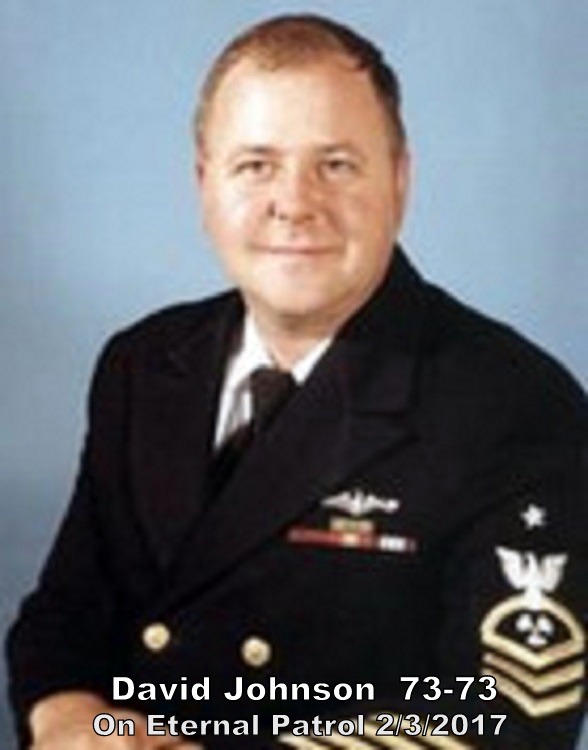 JOHNSON, David Allen, 69, of Snohomish, WA, died Friday, February 3, 2017 after a long illness. He was born Sept. 28, 1947. David served 20 years on Navy submarines and retired as a Senior Chief. He loved the Navy and served on three diesels and one nuclear submarine. He also served 20 years with the US Post Office in Everett, WA. He liked to fish, hunt, and go to the ocean. He is survived by his wife, Pat Johnsonand son, Joe Johnson
Jallao 1973
Charles B Schwartz  QM1(SS) January 19, 2017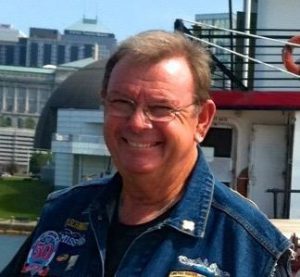 Qualified in submarines on the USS Piper (SS-409) in 1962.
Charles Benjamin Schwartz, 74, lost his yearlong battle to pancreatic cancer on January 19, 2017 at his home in Wesley Chapel, Florida. Born October 4, 1942 in Camden, New Jersey to the late Charles James Schwartz and Mary Wilma Postell. Charlie served his nation for ten years in the US Navy during the 1960s and was a proud Submariner. He served as a Quarter Master (QM1SS) on board several diesel subs (USS Piper 409) and finished his naval career on nuclear sub (SSBN 608). After leaving the Navy he moved to Ipswich, Massachusetts to raise his young family. He spent 36 years as a police officer for the Ipswich Police Department, the last 17 years with the force he was overjoyed to serve as Assistant Harbormaster. Charlie, The Man, as he had loving become known, retired in October 2007 and moved to the west coast of Florida. He soon became a regular fixture at the Country Hound restaurant, where he earned a Counter Trash t-shirt, of which he wore proudly. He only lasted 6 months before he sought out working on the water again, when he found Palm Island Transit (PIT). He served as a Load Master for the ferry service, which transported vehicles and pedestrians across the Intracoastal to a small group of barrier islands. Most recently he had obtained his 100-ton US Coast Guard captains license and drove the water taxi for PIT. This is where his charm and efficiency would, once again, touched lives and gained him many friends, and his new family.
Jallao 1964
Carl John Berg (SS) December 15, 2016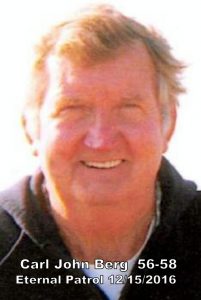 Carl John Berg, Jr., born Sept. 26, 1936, died Dec. 15, 2016 after a long illness at age 80.
Carl was a creative man and spent his life creating beautiful things professionally as a carpenter and as master cabinet-maker — his favorite thing. He also built toys for his children and grandchildren, and built homes with his son and Joan. For several years, Carl fished commercially off the Washington coast for Chinook salmon and is credited for his heroism in a great storm surge when he risked his own life to rescue a fellow fisherman. From 1956-58, Carl served proudly in the United States Navy on the USS Jallao submarine out of New London. The Jallao was commissioned by the Sixth Fleet and its crew trained the Italian Navy, took part in fleet exercises through the Suez Canal, visited eastern and southern Africa, and crossed the South Atlantic to take part in exercises with Uruguayan and Brazilian destroyers.
Jallao 1956-58
Edward Tomlin Schwarberg, FC2(SS) December 14, 2016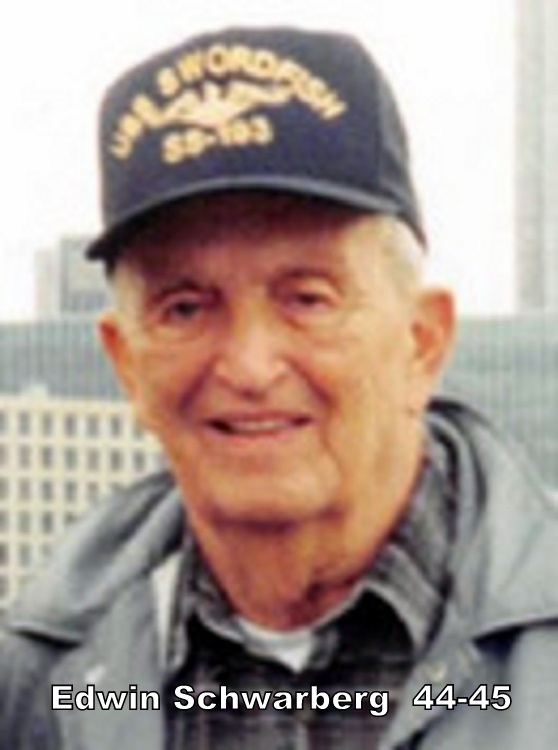 SCHWARBERG, Edward Tomlin, 93, was born on November 23, 1923 and passed away on Wednesday, December 14, 2016. Edward was a resident of Edgewood, Kentucky at the time of his passing. He proudly served our country in the United States Navy where he fought in a submarine in the Pacific Theater where he was awarded several medals [CSD-22, Swordfish, CSD-45, Jallao]. He was married to Rose Schwarberg.
Jalllao 1944-45
Jerome F Connolly, IC1(SS) November 5,2016
Photo unavailable
Qualified in submarines on the USS Jallao (SS-368) in 1961 and was a IC1(SS) when he left the Navy.
Jallao 1961-63
Albert R. Mackey, EM2(SS) August 14, 2016
Albert R. Mackey, 67, passed away suddenly at his home in Bradenton, FL accompanied by his wife Cindy Mackey. Albert was born in Albany, NY on Feb 2, 1949 to the late Dale and Eleanor (Goodrich) Mackey. He was a graduate of Columbia High School and Hudson Valley Community College, and he served his country in the United States Navy on the USS Hardhead 365 as an Electrician's Mate. As a young boy he understood the value of hard work and was a paperboy for many years. He worked for Winthrop Laboratories, Ralph Beyer Trucking, and Freihofer's Bakery before going into business for himself hauling mobile offices. He also worked for Lane Trucking Enterprise. Albert went by many names. He was known in the Navy as Al "Bull" Mackey. Family frequently called him Uncle Al the Kiddies Pal, or just Al for short. Later in life he enjoyed playing Santa Al at the DAV Christmas party for children. He was always a very active man who loved boating, water skiing, golfing, bowling, baseball, and riding his motorcycle. Al was very active with the Disabled American Veterans (DAV), where he served as the Adjutant for 6 years. He drove disabled veterans to and from their doctor appointments and participated in fundraising activities in support of veterans.
Qualified in submarines on the USS Hardhead (SS-365) in 1970 and was a EM2(SS) when he left the Navy.
Jallao 1972-73
Silverio Amos Basilio, SD1(SS) July 6, 2016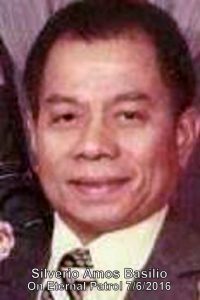 BASILIO, Silverio Amos, 89, of Wrightstown, NJ, passed away with his loving family by his side on July 6, 2016 at Robert Wood Johnson University Hospital in Hamilton. He was born August 8, 1926, in San Antonio, Zambalas, Philippines, to the late Juan and Ines (Amos) Basilio. He enlisted in the United States Navy and honorably served in World War II, the Korean War, the Cuban Missle Crisis and the Vietnam War. During his 22 years of submarine service, Silverio was awarded the Navy Good Conduct Medal. He was very proud to be a US citizen and loved all that the US stood for. After retiring from the Navy, he went to work as a barber which became his lifelong profession and livelihood. He was known for dancing with his beloved wife, Barbara, well into his eighties. Everyone knew Silverio for also being a very talented cook especially for his Filipino cuisine. As a cook in the Navy, he had many memorable stories of cooking for the Officers and staff on the submarines. But most of all, he adored his family up and until his last day. He was a loving husband, father, grandfather and great-grandfather who will be deeply missed by his family and all who knew him. Silverio is predeceased by his parents and 3 siblings. He leaves behind his wife of 61 years Barbara Basilio (Myers)his son, Tony Basilio of Californiahis daughter, Dolores Basilio of Californiahis grandson, Shawn Daoud and his wife Dulceand two great-granddaughters Soroya and Sharlize, all of California.
Qualified in submarines on the USS Runner (SS-476) in 1957 and was a SD1(SS) when he left the Navy.
Jallao
Rebert Carlton Wade, MOMMFN July 6th, 2016
Photo unavailable
WADE, Rebert Carlton 91, passed peacefully on July 6th, 2016, in Toledo, OH while holding the hand of his wife and best friend of more than 70 years. Rebert was born in Springfield, OH on August 11, 1924 to Clyde and Laura (Mahan). He graduated from Lawrenceville High School in 1942 where he was a star basketball player. Rebert served in the United States Navy, on the USS Jallao (submarine), and was stationed in the South Pacific during World War II. Rebert married his one and only love, Betty (Gearhart), on October 4th, 1945, and had one daughter, Belinda. He owned his own construction company, R.C. Wade Builder, and built many homes in the Springfield area. He was past president of Clark County Home Builders Association and a 60-year member of the Clark Lodge, F&AM. Rebert was a past president of the North Hampton Lions Club and member for over 50 years. He was honored as a prestigious Melvin Jones Fellow, and attended 18 International Lions Conventions. Rebert and Betty enjoyed traveling here and abroad with their daughter and her family. He enjoyed building and spending time at Apple Creek Stables. He will be most remembered for his huge heart, unfailing love, and sense of humor.
Jallao 1945-46
Jack L Parker, MM2(SS) April 28, 2016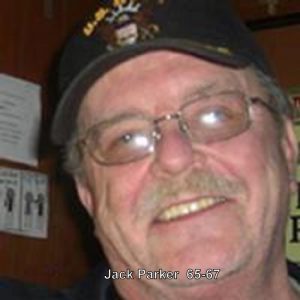 JACK L. PARKER, age 69, loving father of Melanie Hutlock and Jack A.grandfather of Justin, Maia, Colin and Miles; brother of the late Anne McLemore, Jeanette Tube and James N. Parker, Jr.; uncle of many. Retired member of Pipefitters Local 120. U.S. Navy Veteran.
Qualified in submarines on the USS Sablefish (SS-303) in 1957 and was a MM2(SS) when he left the Navy.
1965-67
Leo Ralph Palmer, HMCM(SS) April 10, 2016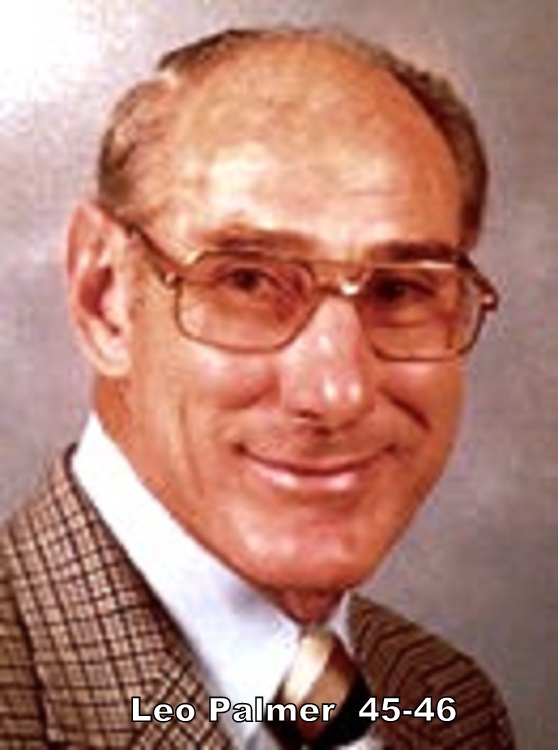 PALMER, Leo Ralph, died Wednesday, April 10, 2016. He was born December 16, 1921 to Ralph Bower Palmer and Ethel Mae Nevin Crawford in Anthon, Woodbury, Iowa. He grew up on a farm in Washington, Iowa with two younger brothers, Willard Glenwood and Richard Wayne. A World War II veteran, he joined the Navy in 1941 and served on the submarine USS Sea Cat (SS-399). In 1965, Leo retired from the Navy as a Master Chief Petty Officer and began a successful career with Acacia Mutual Life Insurance. Ballroom dancing was Leo's avocation. While teaching dance for Arthur Murray, he met Gladys Powell, whom he married November 7, 1947 and with whom he danced for 54 years of marriage. Gladys died November and Leo then married Merrlyn Jackman Hughes October 16, 2004. She died March 6, 2016. He is survived by his adoring children: Linda and Larry (Kim)grandchildren Jeremy (Carrie), Deanne, Matthew, Jesse, and Janelle and great-grandson, Robert.
Jallao 1945-46
Alger Wayne Sine, SA April 10, 2016
Photo unavailable
Qualified in submarines on the USS Kraken (SS-370) in 1944 and was a QM3(SS) when he left the Navy.
Alger was born on October 13, 1925 and passed away on Sunday, April 10, 2016. Alger was a resident of Kalispell, Montana at the time of his passing. He was married to Beth.
Jallao 1945
Peter J Toppa Jr., MM2(SS) April 3, 2016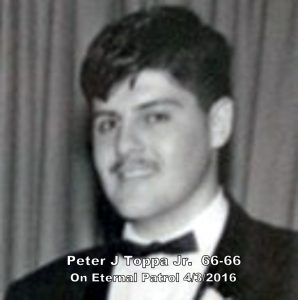 Peter J. Toppa, Jr., 74, of Voluntown died Sunday morning at Lawrence Memorial Hospital. He was born in Newport, RI on August 17, 1941, the son of Marie Yvette (Deschamplain) Toppa of Voluntown and the he late Peter J. Toppa, Sr. Peter was owner and operator of Toppa's Plumbing & Heating for 38 years before retiring. He served in the U.S. Navy Submarine Service.
Qualified in submarines on the USS Tench (SS/AGSS-417) in 1962 and was a MM2(SS) when he left the Navy.
Jallao 1966
Harry D Shuris, SO2(SS) March 16, 2016
Photo unavailable
Harry D. Shuris, Of Winchester passed away peacefully on March 16, 2016. Beloved husband of Maria (Guarino) Russo Shuris. Loving stepfather of John Russo of Winchester and Marisa Davidson and her husband Justin of Northborough. Cherished grandfather of Marc, Gianna, and Daniella. Dear brother of Mary Kokaras of Arlington and the late Betty Antonakis and Vasiliki Villas. Late Veteran US Navy, USS Jallao.
Jallao 1958-60
Clifford McMann, Jr., SM3 March 14, 2016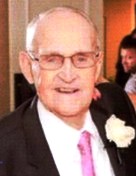 McMANN, Clifford, Jr., 90, a registered professional engineer, passed away on Monday, March 14, 2016. Cliff was born in Grand Rapids, MI on June 27, 1925, the son of the late Clifford Sr and Alice (Seline). His family resided in the small community of Tallmadge on Leonard Rd in Ottawa County just west of Grand Rapids. He served in the US Navy during WWII [in USS Holland (AS-3), CSD-61, CSD-242, CSD-191, and finally] as a Signalman Third Class (SM3c) in the submarine USS Jallao (SS-368). He married Marie Palazzolo on September 2, 1947. Their love affair lasted more than 63 years. He graduated from Michigan Technological University with a degree in Civil Engineering in 1950. He served as the East Grand Rapids City Engineer and Assistant City Manager for 40 years. He was preceded in death by his wonderful wife Marie on February 26, 2011, his sisters and brother-in-law's Eleanor (Anthony) Pellerito, Helen (Joseph) Garcia, Margaret (John) Pellerito, and infant brother Richard James. He will be lovingly remembered and greatly missed by his daughters Sally (Terry) Howard, Susan (Russel) Hendricks, Michelle (Douglas) Wyn, and Patricia (Robert) Hendryxten grandchildren; twelve great-grandchildren; and sister-in-law, Sonya (Don) Olds. Cliff will be remembered as a very generous, kind and fair man. He loved spending time with his family, especially Tuesday lunches. He and Marie enjoyed travel and Friday night dates. Those who knew Mac knew he loved golf!
Jallao 1945-46
John E McCurdy, HMC(SS) January 18, 2016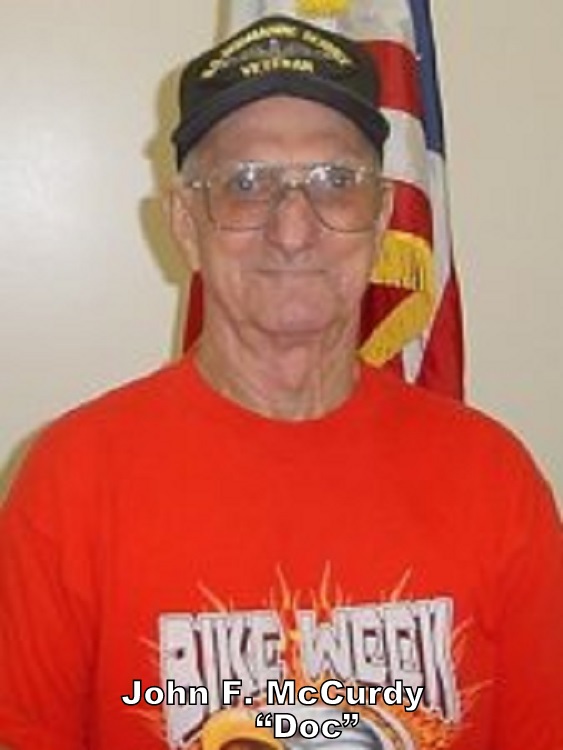 McCURDY, John, passed away on the evening of January 18, 2016, after 85 years of a very full life.  Mac, a retired Chief Petty Officer in the United States Navy, was born in Baltimore, Maryland, in 1930.  He first came to Florida in 1948 from Great Lakes, Illinois, and later served in Hawaii and Kwajalein and on many submarines and surface crafts throughout his military career, traveling all over the world.  After twenty years of service, he retired from the Navy, and in 1968 moved from Virginia to Florida with his wife and their four children.  In Orlando he worked at Sears as an appliance repairman while attending Jones College in the evenings and earning his BS degree in management.  Mac was an Assistant Scoutmaster and enjoyed hunting, fishing, surfing, and camping with his children.  He retired for the second time after ten years with Sears and moved to Cocoa Beach in 1979.  He was an avid sailor, taking multiple trips to the Bahamas and he continued to surf well into his 70's.  He owned several motorcycles throughout the years and enjoyed taking trips around the country.  In addition to his parents, he was preceded in death by his wife of twenty years, Carol McCurdy and his oldest son, Michael McCurdy.  He is survived by his daughters, Ruth Ziegler and Susan Plauche, his son, Rick McCurdy, his grandchildren, Tiffanie, Chelsi, Hali, Brianna, Daniel, Angela, and Brittany, seven great-grandchildren, and many others who loved him and also called him Papaw-Mac.  At his request, his ashes will be scattered in the Atlantic Ocean with a "burial at sea" ceremony performed on a United States Naval vessel.   The ship will depart from Norfolk, Virginia, the location where Mac met and married the love of his life, Carol, and where they started their family.
Jallao